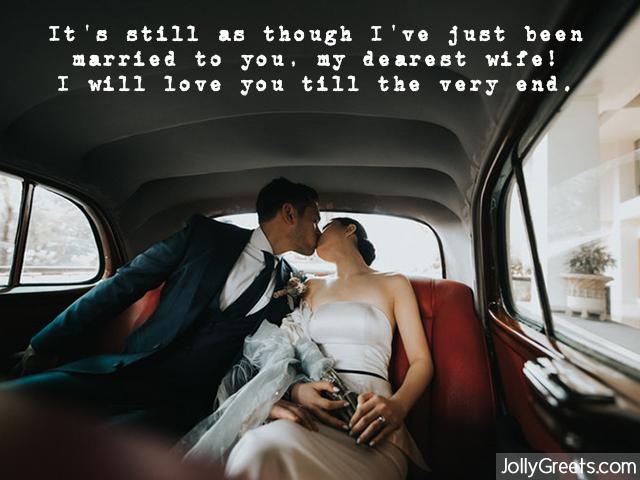 Commemorating with a couple on their special day is something worth doing. Whether the celebrants are friends, family, co-workers, church members or business colleagues, sending them special anniversary wishes/messages is a kind gesture they would always cherish.
How to Create the Perfect Card - Examples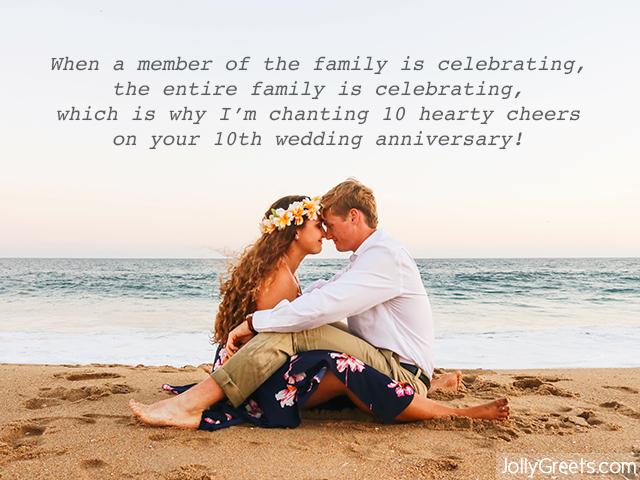 Luckily, you won't have to bug your brain even for one second to create special messages and wishes for a couple on their anniversary. Our vast collections of best anniversary messages and wishes for couples will surely inspire you and make your anniversary wishes stand out from the rest of the celebrants' well-wishers.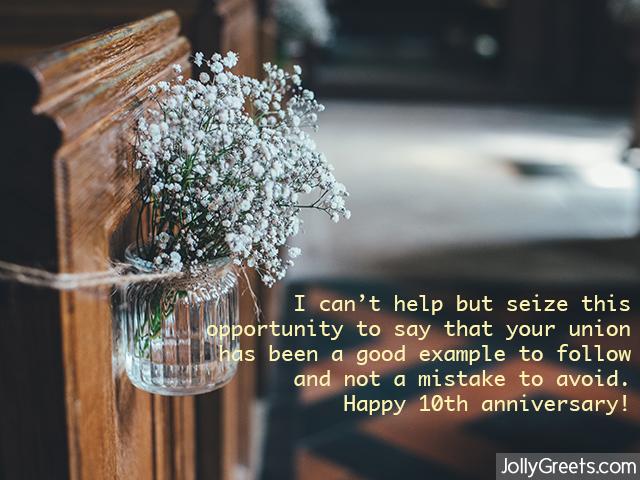 Best of all, the couples' anniversary wishes and messages in this post have been grouped to suit your desired category of anniversary wishes for couples – young couples, older couples, landmark anniversary for couples and more. There are also romantic and heart-felt anniversary messages that the celebrating couples can draw inspiration from in exchanging anniversary messages and wishes.
One Year Anniversary Wishes for Couples
Congratulations as you mark this first year of your union! You will celebrate many more years together in love, joy, peace and happiness.
Hurray, your marriage is already one year! This is just the beginning of the many more wedding anniversaries you will spend together. Enjoy this day to the fullest.
It's just like yesterday when you walked down the aisle and stood before the priest to say "I do" – how time flies! The best of your married life is still ahead of you. Congratulations to you both!
What can I say…I'm happy you pulled through the ups and downs of marriage this first year, and I pray you will continually mark your union together as a couple till death do you part.
Congratulations on your first anniversary!
It wasn't all rosy during these 365 days of your marriage, but at last you're marking it in love and in happiness. Happy anniversary and I wish you many more anniversaries.
 10th Anniversary Wishes and Messages for Couples
(For friends)
10 solid years of togetherness! You will mark many more decades and will remain inseparable. Congratulations!
I'm happy for you on this special day as you mark your 10th year together as a couple!
I can't help but seize this opportunity to say that your union has been a good example to follow and not a mistake to avoid. Happy 10th anniversary!
Really? I can't believe it's already 10 years that I was there to witness you both say "I do". I'm happy you made it through thick and thin into this first decade of your union. Congrats!
(For Family)
I'm not surprised you've been able to pull through the first decade of your union – it's in the family's gene to live together until death brings separation naturally. Congratulations!
When a member of the family is celebrating, the entire family is celebrating, which is why I'm chanting 10 hearty cheers on your 10th wedding anniversary!
10 Hearty cheers as you mark the 10th year of your togetherness as a couple! You've really made the family proud.
Wow, 10 years, not 10 days…and you're still waxing stronger in love and unity! Congratulations.
(For Co-Workers)
I'm not surprised you are still married after 10 years; you've shown great sustainability virtue consistently at the workplace. Big congratulations!
I'm happy for you my colleague and friend. Congratulations on your landmark marriage anniversary!
(For Wife)
I woke up this special day wondering what life would have been without you. After these 10 years, you are still the wife I want to choose again and again and will spend the rest of my life with you!
My wife, my friend, my lover, my own…words are not enough to describe what you mean to me. I feel fulfilled with you these 10 years. Please, stay with me for the rest of my life!
You are the best thing that happened to me these 10 years and for the next decades to come, my life can only get better with you, my love and my better half!
(For Husband)
Thank you for choosing me out of the many women that came your way. I'm ready to spend the rest of my life with you, my husband and my friend!
Looking back after 10 years, life wouldn't have been better with any other man but you! Congratulations on our 10th wedding anniversary my dearest husband!
You are still the one I love so much after these years, my husband and my lover!
Anniversary Wishes and Messages for Older Couples
(For Friends)
You are a good example that couples can grow old together. Congratulations on your Silver (25th) anniversary!
You've shown the younger couples that marriage bond can get stronger even as the time flies by. Congratulations!
Happy Diamond (30th) wedding anniversary!
Hurray, it's your 35th year (Coral Anniversary) together as a couple! My prayer is that you will remain a couple till the very end.
(For Family)
Mom and dad, you've set a pace that we can't help but follow in our own marriages. We can't believe you're marking 40 years in marriage! Congrats!
The journey hasn't been all smooth, but you have been able to keep your marriage vows all these years. We rejoice with you today and pray for the same strong bond in every marriage in this family. Big Congrats!
(For Wife)
Hmmm, although you complain of wrinkles, all I still see are those same sparkling twinkles in your beautiful eyes when I first proposed to you. I will keep loving you until death do us part!
My wife, my lover, my heart-beat… thank you for staying with me all these years. Please, still stay with me for the rest of my life!
It's still as though I've just been married to you, my dearest wife! I will love you till the very end.
(For Husband)
I love you even better, greater and stronger after all these years. Congrats on our 30th wedding anniversary, my dearest husband!
I can't think of a better husband, a more romantic lover and a friend indeed after all these years. I still love you so much, my dearest husband!