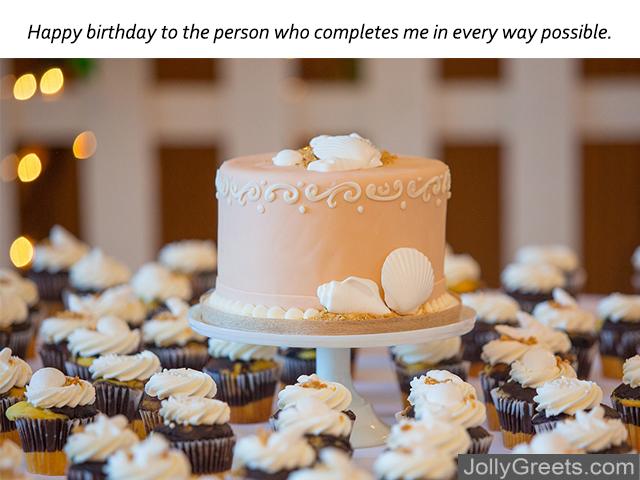 Birthdays are always a special time: a day to celebrate another year of life, to connect with those who care about you and get to be the center of attention for awhile. For those in committed relationships, birthdays are a great occasion to really show the person you're sharing your life with how much you care for them.
How to Create the Perfect Card - Examples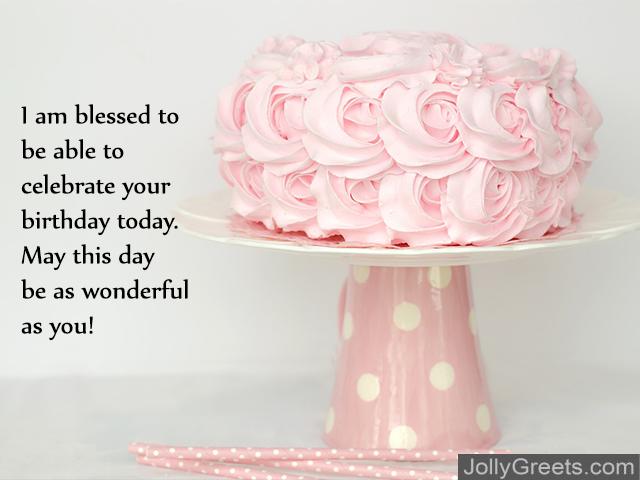 While finding the perfect gift is an important part of the day, so is the birthday card you will inevitably hand them. But what do you write on the inside to show your partner just how much you care about them and are happy to be sharing this special occasion with them? How do you make sure a few simple words adequately convey how you feel for them on such a celebrated day?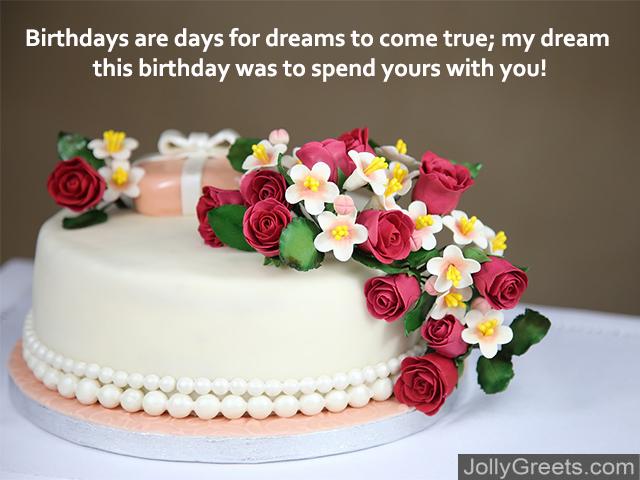 Don't worry: we've compiled a list of romantic birthday wishes that will perfectly convey both your well wishes and your affection for your partner's birthday!
For a Boyfriend/Girlfriend
Spending a birthday with your boyfriend or girlfriend is a special stepping stone in your relationship. Although all of our suggested messages contain the 'L' word, you are free to use another variation if that doesn't quite fit your relationship yet.
Short & Sweet:
Happy birthday to the best boyfriend/girlfriend in the world! I love you!
Sending you tons of love this birthday, babe!
Happy birthday to my sunshine!
Happy birthday to my very own Prince Charming! or Happy birthday to my very own Princess!
Birthdays are sweet when you share them with loved ones! I love you!
Happy birthday to the boy/girl who has captured my heart.
May this day be filled with fun and tons of kisses from yours truly! Happy birthday!
Today would be just another day without you to share it with. Happy birthday!
I made sure to mark this special day just so I could wish you happy birthday!
Here's wishing you have a great birthday and we spend more together!
Long & Loving:
I'm so lucky to have found such a wonderful person to begin sharing my life with! I hope that we can continue celebrating your birthday in the times to come. Happy birthday to such a wonderful boyfriend/girlfriend!
Happy birthday sweetheart! You are the best thing to have happened to me! I wish you all the best, all the hugs and kisses, all the good times today! I promise to make this a birthday you will not forget!
We're celebrating the best holiday in the calendar today: your birthday! You are a wonderful boyfriend/girlfriend and I wish you all the best in life! Let's party away all the worries of the world and celebrate your day.
Today is a special one: it's the anniversary of the day you were born, the best day yet! I hope that all of your wishes come true and that this birthday is an unforgettable one. Happy birthday to my sweetheart, my best friend, my partner.
Remember how boring your birthdays were before we met? That's all going to change now! Happy birthday to the best boyfriend/girlfriend I could ever ask for. May we spend this next year having the time of our lives.
For a Husband/Wife
Celebrating your spouse's birthday is a joyous occasion and one that is made all the more special by sharing your love. We have compiled messages that are sweet and celebratory, perfect for giving to the person you have chosen to spend your life with.
Short & Sweet:
Happy birthday to the person who completes me in every way possible.
Every year spent with you is another year full of love. Happy birthday!
I am blessed to be able to celebrate your birthday today. May this day be as wonderful as you!
The world was made a bit brighter the day you arrived. Happy birthday, my love!
irthdays will come and go but our love is forever!
Happy birthday to the most beautiful wife in the world! or Happy birthday to the most handsome husband in the world!
I can't believe how lucky I am to celebrate your birthday with you!
Happy birthday to the woman/man who puts up with me on the worst of days and loves me on the best of them.
Birthdays are days for dreams to come true; my dream this birthday was to spend yours with you!
Happy birthday to the one who makes everyday worth celebrating!
Long & Loving:
You are more precious to me today when we were when we first met; you will be more precious to me tomorrow than you are today. Getting to share in your life is so wonderful and I am grateful you have chosen to do so with me. Happy birthday, my love.
Happy birthday to the one who has always made me smile, made me feel safe and secure, loved me even on my worst days. You have grown so much during the time we have spent together and I cannot wait to see you grow more in the coming years.
Let's celebrate today as you enter the next year of your life: happy birthday, my beloved. I am excited to see how you will continue to learn and grow. being with you is one of the greatest joys of my life and I am happy to continue sharing it with you.
This past year may not have been the easiest, but it was worth it to spend it at your side. I'm proud of the work you have done for and will continue to support and love you. Happy birthday: may today be as wonderful as you hoped it to be.
Happy birthday to the most wonderful husband/wife I could have ever asked for. There are not enough words to describe how much I love you and how pleased I am to share our life together. I hope that the next year we spend together is just as wonderful, full of love, and joyous as the time we have already spent together.