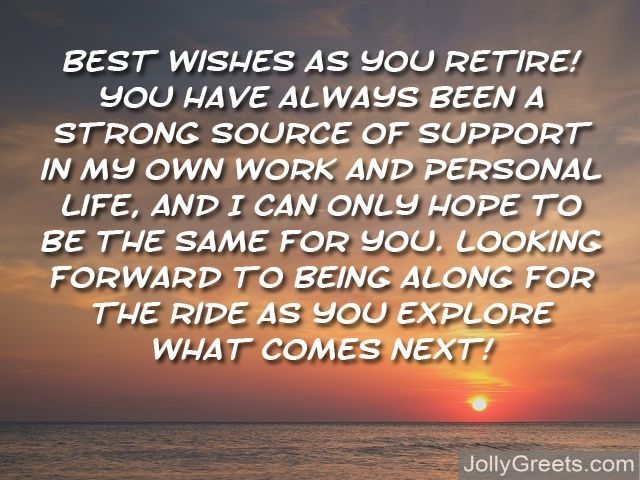 Creating a Greeting Card Message for Retirement
A lifelong of hard work deserves to be acknowledged, and a retirement is a happy occasion for those that achieve this exceptional accomplishment. That being said, it can be a difficult transition to make a new life when you have given so much for so long. You may not be able to be with the one you love when they retire, so a considerate gesture like a hand-written card can go a long way in helping them mark the occasion.
How to Create the Perfect Card - Examples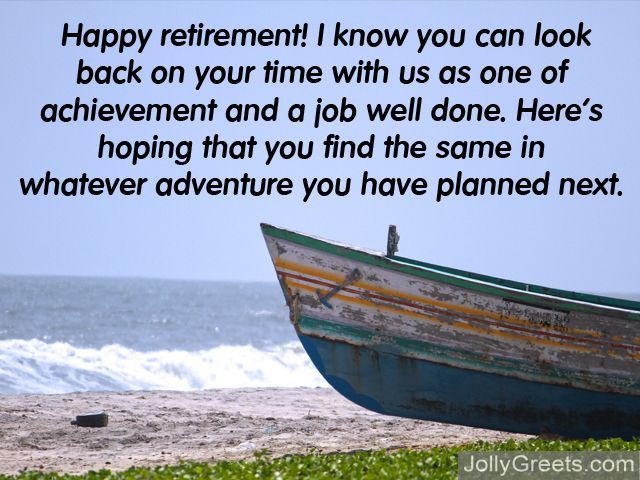 Here are some ideas for retirement messages to suit a variety of people and scenarios!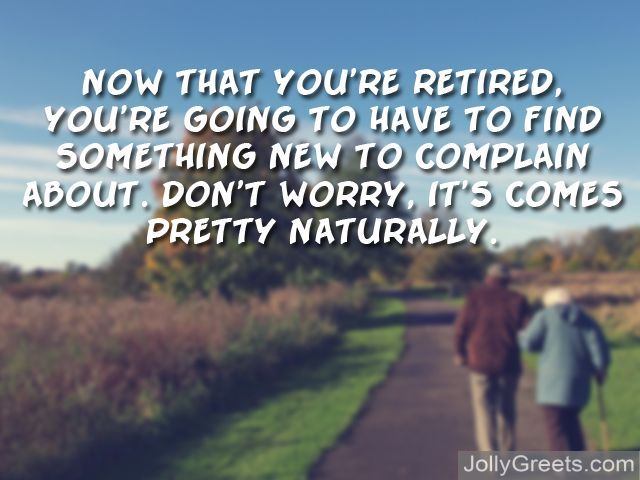 For Someone Retiring at Your Job
The dynamic in your office is about to change. Whether it's a boss, a friend, or even someone that you're glad to see go, their effort and contribution to your team is worth noting. Think back on all your years together and share the ways you have seen them give and grow.
(For a friend) Congratulations on your retirement! I will miss the unique blend of personality and hard work that you bring to our office, but if anyone deserves to take a break from the toil and tarry of this job, it's you. Enjoy this change in your life and know that you are leaving with much admiration and respect.
(For a mentor) Best wishes as you retire. I have learned so much from you over the years, and the only reason I feel prepared to face an office without you as a member is because you have helped prepare me to do so.
(For a boss) Congratulations on your retirement! It has been a privilege to work alongside you. I hope you are happy to see the growth and accomplishment that our team has accomplished while you were here. Rest easy in the knowledge that we will continue to be just as dedicated and invested as we saw that you always were.
(For a coworker) Happy retirement! I know you can look back on your time with us as one of achievement and a job well done. Here's hoping that you find the same in whatever adventure you have planned next.
Congratulations on retiring. It has been a pleasure working alongside you, and I wish you all the best. Thank you for everything you have done!
For a Loved One
It can be tricky to navigate relationships that have always been defined by work-life balance once 'work' is removed from the equation. Here are some messages to help you start this new phase of you and your loved one's life on the right foot.
(For a spouse) Thank you so much for your hard work and all that you have done for this family over the years. Everything we have is in part a reflection of your own sacrifices and dedication. I hope you are proud of what we have built and excited for what we will continue to do.
(For a parent) I am so happy that you are able to retire and enjoy a reward for all that you have accomplished. I may not have seen it growing up, but I know now just what a special and devoted person you have always been.
(For a brother/sister) I am so proud to call you my sibling. You make our parents look good and give me a standard to compete with (thanks a lot). Your retirement is well earned, and I hope you are happy and ready to revel in it!
(For a friend) Congratulations on your retirement! I know you will be missed at your job. But I know that I and everyone else in your life is excited to see you relax and to get to spend more time with you!
Best wishes as you retire! You have always been a strong source of support in my own work and personal life, and I can only hope to be the same for you. Looking forward to being along for the ride as you explore what comes next!
Career Specific Retirements
Even if you don't know someone very well, you can play a part in celebrating his or her accomplishments. For many people, their careers are a large part of their identity and nothing would make them happier than to be remembered by their customers, patients, or pupils.
(For a teacher) Learning lasts a lifetime, and teaching does too. You may be retiring, but I am certain that you will continue to be a source of inspiration and lessons for those that are lucky enough to know you.
Thank you so much for all you have done in educating our community. You are an invaluable resource and will be greatly missed. Please know that you have not only given of yourself but have enabled countless men and women to be able to do the same. Congratulations on your retirement!
(For a nurse/doctor) Best wishes on your retirement! You deserve as much thoughtful care, attention, and, of course, rest as you have always advocated for your patients. Thank you for the lives you have touched and all that you do.
A life of giving to and caring for others deserves the utmost respect. You certainly have mine, and I am nothing but happy to see you earn the reward of a retirement.
(For a police officer, firefighter, EMT) You have done so much to serve those around you. You protect and fight for the good. Our world is better for having had you in it. Thanks for your hard work and congratulations on retiring.
Funny and Humorous Messages
Everyone appreciates the chance to laugh-especially on such a happy occasion as this one!
(For a coworker) Congratulations on your retirement! Although to be honest, I could have sworn you stopped working years ago.
Best wishes for your retirement. If you go a little stir crazy without as much to do, feel free to stop by my office. I'll be able to think of a few things.
(For a loved one) Congratulations on your retirement and the chance to spend more time on your interests and hobbies! But before you start that, there a few things around the house I was hoping you could take care of…
Happy retirement! You can do anything and everything you've always wanted! So, you're probably just going to sleep, right?
Now that you're retired, you're going to have to find something new to complain about. Don't worry, it's comes pretty naturally.