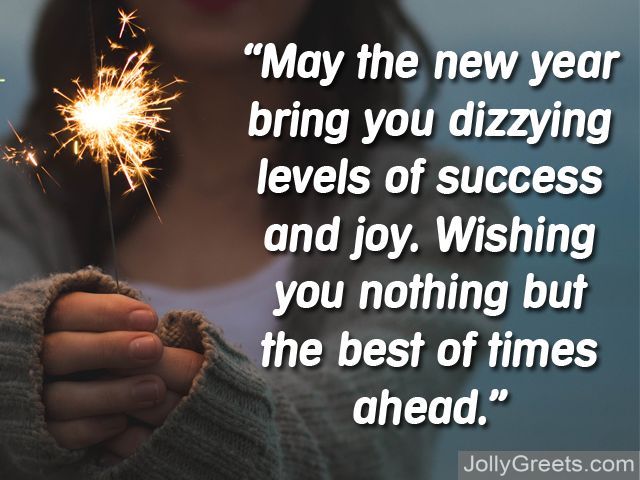 Writing the Perfect Greeting Card for the New Year
Celebrating the new year is an opportunity for reflection and hopeful good luck messages sent to those we care about. This is the chance to make your friends, family, or co-workers laugh, smile, and remember why they adore you.
How to Create the Perfect Card - Examples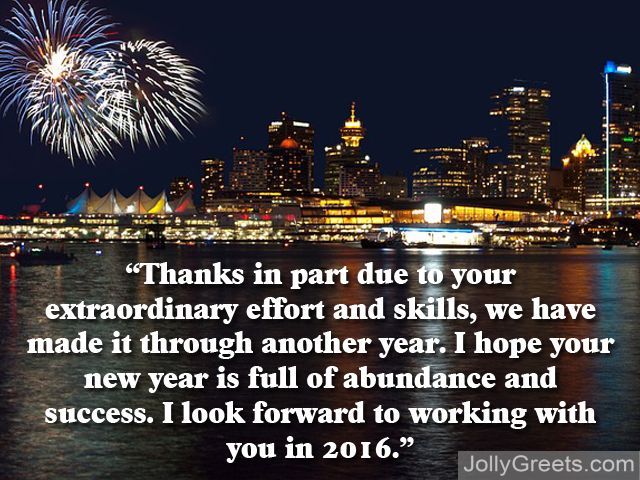 Set the tone for the upcoming year with a fun and heartfelt message to your loved ones wishing them a Happy New Year. You don't need to just watch the ball drop at midnight to celebrate New Year's Eve – try some variety!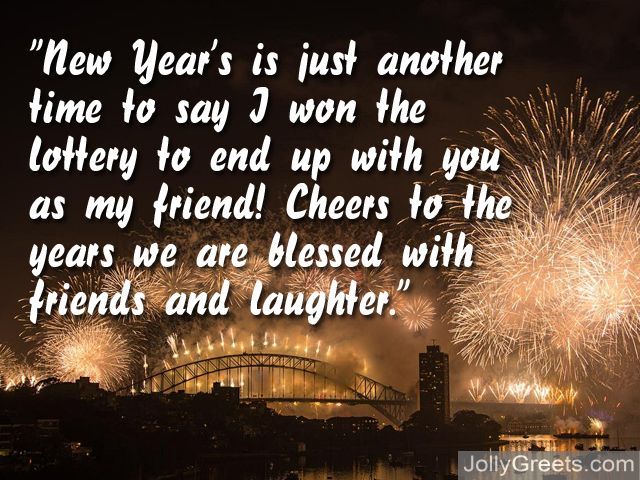 General Tips for New Year Messages
Be funny, kind, or generous – most importantly, be you! Try pairing some of these suggested messages with your own personalized touch of a memory, favorite song, quote, or saying. Identify your favorite reflections from the last year and talk about how you hope the new year can trump even those experiences.
Happy New Year Messages for Family
Make sure you let your family know you wish them the best for the upcoming year. Even if you are not close to your family, sending a thoughtful Happy New Year's message can be a great way to reconnect and let your loved ones know you were thinking of them.
(For parents) "Mom and Dad, thank you for all of your support over the last year. I couldn't have made it through 2014 without you guys! Love you both and hope you have a Happy New Year's!
(For aunt) "Another year has passed and you are still the best aunt in the world. What a feat! Hoping your upcoming year is full of love, happiness, and prosperity, Aunt Matilda!"
(For siblings) "May this new year usher in a time of abundance, wealth, and joy into your life. You have worked so hard over the last year to improve. I'm so proud of all you have achieved and cannot wait to see all of your hard work pay off. Happy New Year!"
(For cousins) "The New Year is a time to celebrate new beginnings. Last year was rough on everyone, but now you have made it through and have a whole year ahead of you. May this year be kinder and bring you joy."
(For grandma) "Wishing you good health, happiness, and prosperity in 2015. I hope we can spend more time together this year and get to know each other better. Happy New Year, Grandma!"
Happy New Year Messages for Friends
Keep your friends close this upcoming year with a positive and funny Happy New Year's card! Talk about the funny story from last New Year's Eve party, or how irreplaceable they are to you with a short story recounting a time when they helped you.
(For close friend) "You were there for me every step of the way this last year. Thank you for never letting me down and showing me what true friendship means. Sending you warm wishes for 2015 being your best year yet."
(For close friend) "There's a beautiful year ahead of you just waiting to unravel and show you its secrets. My wish for you this new year is to take life by the horns and fully live – there is a whole year of adventure just waiting for you to step up to the plate. Happy New Year!"
(For friend) "May your year be full of wine, laughter, good TV, and at least two pay raises! Wishing you the very best of holidays – Happy New Year!"
(For friend) "New Year's is just another time to say I won the lottery to end up with you as my friend! Cheers to the years we are blessed with friends and laughter."
(For anyone) "May the new year bring you dizzying levels of success and joy. Wishing you nothing but the best of times ahead."
Happy New Year Messages for Spouses
Our significant others were likely there for us more than anyone else over the last year. Make sure to thank them for being part of your life and express your wishes in an intimate Happy New Year's message.
(For new relationships) "Last year I was blessed to meet you and now I cannot imagine life without you. I pray this new year brings us closer together. Here's to a year of lazy Sundays, boat trips, and uncovering new reasons to love you more."
(For long-term relationships) "As the clock strikes twelve, I will herald in the new year with a kiss from you and know that we will be safe and happy so long as we are together. Here's to a year of love, luck, and happiness."
(For wife) "I'm grateful for each day I have with you and can't wait for another year falling in love with you again, my beautiful wife. Happy New Year, darling!"
(For husband) "May the new year bring us only closer together and strengthen our family bonds. Our children are blessed to have another year with you as their father."
(For spouse) "Wishing you a year rich in blessings, love, and hope. I'm so excited to tackle another year with you. I pray you have an exciting and fulfilling year."
Happy New Year Messages for Co-workers
Most of your year was likely spent side-by-side with your co-workers. It's crucial that you let your teammates and boss know that you wish them well this time of year – it shows initiative on your behalf, and tells your workplace that you are a true team player.
(For office) "Our office has achieved a great deal over the last year thanks to our hardworking team and boss. Here's to another year of success!"
(For boss) "It is always a pleasure to work with you. I love forward to another year learning and achieving next to you. Happy New Year's!"
(For co-worker) "Wishing you a new year ripe with happiness, success, and joy. May 2015 be the best year working with you yet!"
(For employees from boss) "Not only did we all survive 2014, we actually thrived in it! Great work this year, everyone. Hope you all have a brilliant New Year's!"
(For office) "Thanks in part due to your extraordinary effort and skills, we have made it through another year. I hope your new year is full of abundance and success. I look forward to working with you in 2015."