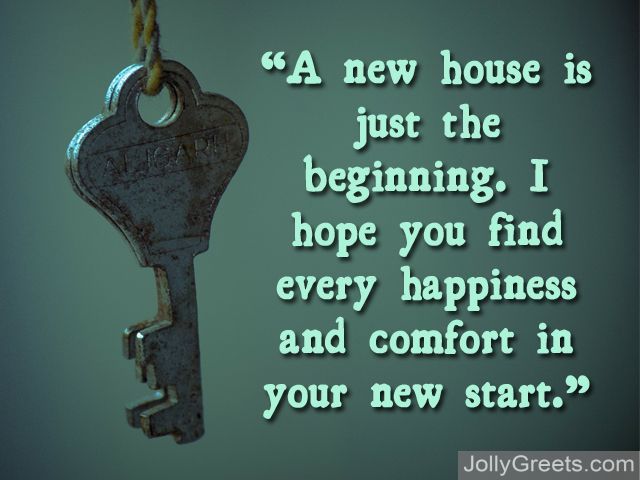 Creating a Greeting Card Message for A New Home
Families come in all shapes and sizes and so do their homes. Whether it's a mansion whose parties would rival The Great Gatsby's or a humble hut, owning a new home is a major source of pride and responsibility. Something like a simple greeting card can make the chaos and hard work of moving easier to bear. After all! It's not really your home until you get your first piece of mail (that's not a bill).
How to Create the Perfect Card - Examples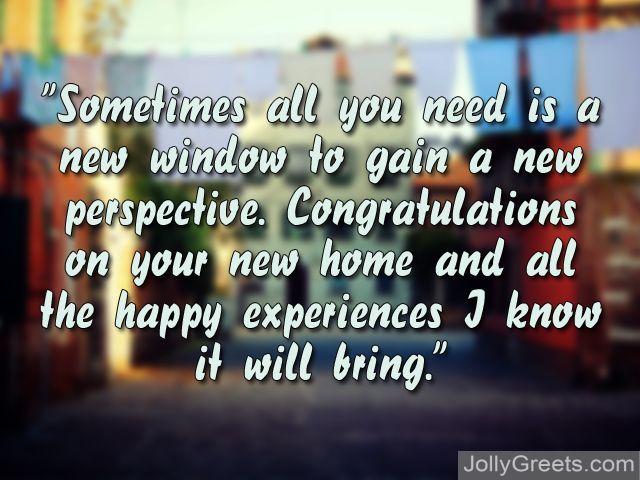 If you're uncertain of just what to say, this guide offers a variety of ideas and thoughts for a number of different situations. Find one that suits you and add your own personal spin!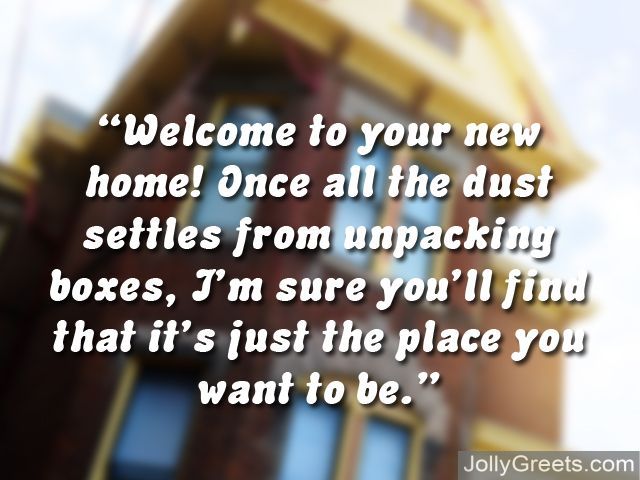 For Someone Moving Away
Unfortunately, sometimes that dream house or perfect job is a few streets, counties, or even states away. Distance can add an element of uncertainty to someone in a new house, and a card from a friend or colleague is a perfect way to remind them of the close relationships that they already have.
(Good luck moving) "Best of luck as you make the big move! I hope you enjoy the journey just as much as your wonderful new destination."
"Your new neighbors are lucky to have someone like you living next door! Make sure they know it!"
(Friend moving away) "If home is where the heart is, then know that you'll always have a home here, wherever you live."
"If I know you, you'll be at home in no time. Best wishes as you settle in at your new home."
(Moving on) "A new house is just the beginning. I hope you find every happiness and comfort in your new start."
"Sometimes all you need is a new window to gain a new perspective. Congratulations on your new home and all the happy experiences I know it will bring."
(First time homeowner) "Congratulations on your first home! As you begin this new phase in your life, here is to recognizing all of the hard work, growth, and careful planning that brought you here and the many wonderful places that you still have left to go."
For Someone Moving in Nearby
They may be an old friend, or maybe they're a new one. Either way, there's no better way to make someone comfortable in a new environment than by reaching out with a welcoming message.
(Moving in) "Welcome to the neighborhood. We're happy to have you join our neck of the woods. Please feel free to stop by if you need anything, or if you just want to get to know us!"
"Warm wishes in your new house. I'm excited to get to know you and hope you will be as happy as possible making a home here."
"Best wishes as you lay a new foundation in your new home. I hope you enjoy growing a sturdy and fruitful life within these walls."
(Happy housewarming) "What a beautiful home and a welcome addition to our community. Best wishes as you get settled. And welcome home!"
(New house congratulations) "Congratulations on your new house! I hope that as you fill it with things, friends, and memories that it's everything you want it to be. And then some."
(For a friend) "I'm so happy to have you closer to me. Best wishes as you and your family make your home your own."
"The only thing that could make the neighborhood better is having you in it! Congratulations on your new home and all the hard work that brought you here."
Funny and Lighthearted Housewarming Messages
As stressful and messy as moving can be, everyone appreciates the chance to crack a smile. A lighthearted message can convey a great tone for a new neighbor and make them feel more comfortable; just make sure the humor isn't too familiar!
(Funny housewarming) "Are you sure you want to live in this neighborhood? You must be as crazy as the rest of us. Welcome to the club!"
"Welcome to your new home! Once all the dust settles from unpacking boxes, I'm sure you'll find that it's just the place you want to be."
"Best wishes as you settle in to your new home. Around here you don't have to worry about keeping up with the Joneses. The Joneses aren't that great. Now the Smiths on the other hand…"
(Funny new house for a friend) "The difference between a house and a home is the amount of time, energy, and love you invest in it. Are you sure you want that responsibility? Welcome house."
"Congratulations on your beautiful new home! Hopefully it's big enough to contain the crazy personalities of all its inhabitants and guests (And I am definitely including myself in that number)."
"I hope you remember this moment in your new home forever. Because it will never be this clean or organized again."
"I love your new home so much that I could see myself living here. Do you mind?"
Inspirational and Religious Messages
For many people a new home is symbolic of the family they have invested so much in and all the of the core values that they maintain in doing so. A religious blessing or simply an encouraging message is appreciated by many. Just make sure you find out if your neighbor is one of them!
(Religious, blessings) "May your new home be blessed with the same care, love, and joy that I know you will invest in it."
"Congratulations on your new home! I am sure that it is built on a foundation that is as strong and beautiful and blessed as the family that now inhabits it. Best wishes as you continue to add on to it and grow."
"Congratulations on the gift of your home. May your stewardship and care of both this house and your new community be fruitful and bring much joy and contentment to you in return."
"As you experience the joys and trials that years of life can bring, I hope you always feel that you have a safe and blessed space in your new home."
(Inspirational) "Everyone deserves a place where they can feel free, happy, and truly at peace. May this home be that place for you and any that enter it."
"Owning a home is truly a gift like no other! Every room becomes a chance to give yourself the gift of true contentment. I know that you will take full advantage of it."
"I can't wait to see the beautiful home that you create. And I don't just mean the interior design."