The Art of a Sweet Good Morning Message
A morning that begins with a kind, lighthearted message from someone that we love and care for is always a great morning. Nothing makes a person feel better than waking up with a sweet, short message that is guaranteed to make you feel special and happy.
How to Create the Perfect Card - Examples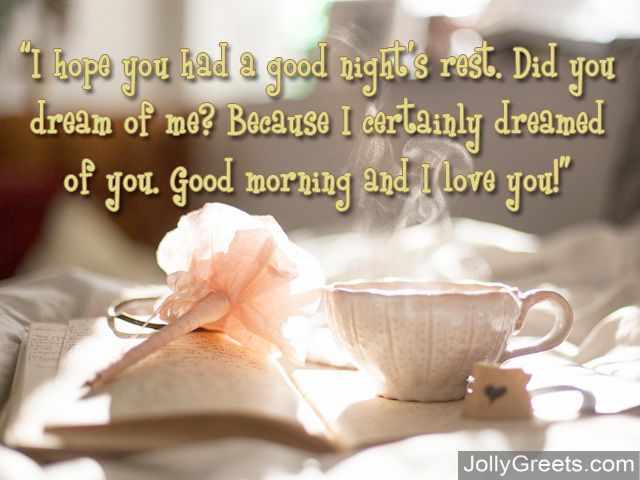 If you are someone who is looking to stay romantic with your partner, then giving a romantic message in the morning in a small card is one of the best ways that you can showcase your love, your affection, and prove how much you care for the person that you are handing it to. By writing these heartfelt messages, the person you love and care for will get one of the best butterfly feelings, especially if they love you as much as you love them.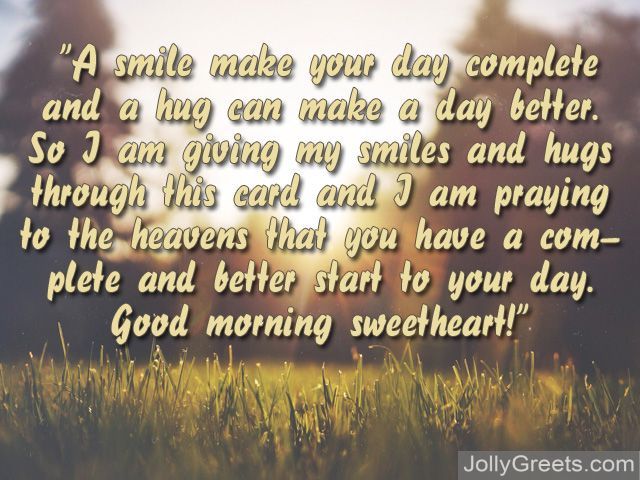 Think about it – who wouldn't want to start their day with a sweet, romantic gesture? A warm 'good morning' greeting card message is one of the sweetest and most romantic small (and definitely affordable) gifts that you could give that special person in your life.
A proper good morning message of love should contain words and phrases that are guaranteed to melt your special someone's heart in an instance. So if you are looking for ideas of what kind of sweet messages you can write, we are going to share some great examples for you to have your love wake up to.
Romantic and Cute Morning Messages
Sweet messages are short and straight to the point. Check out some of these romantic messages that are sure to help your partner fall in love with you all over again:
(for your boyfriend) "Hugs and kisses are sent your way, and they are waking you up to start your day! Good morning, darling!"
(for your girlfriend) "What do you want in the morning? Can I get you some chocolate milk, or some coffee? Can I make you some pancakes? Or do you want milk? Or tea? Or maybe, you just want to lie in bed next to me? Whatever you want – it's yours. Good morning baby!"
(for a lover who isn't having a good week) "A smile make your day complete and a hug can make a day better. So I am giving my smiles and hugs through this card and I am praying to the heavens that you have a complete and better start to your day. Good morning sweetheart!"
"Hey sleepyhead, time to wake up and brush your teeth. I made you some coffee and a bagel is in the toaster. Come downstairs so I can give you your morning kiss!"
Romantic Messages for Your Man
Girlfriends can be incredibly sweet. Prove your sweetness by having him wake up to one of these messages next to his bed:
"I hope you had a good night's rest. Did you dream of me? Because I certainly dreamed of you. Good morning and I love you!"
"You were the first thing on my mind this morning when I woke up, so I am leaving you this card to read. Just wanted to tell you that I love you and I hope you have a great day today."
"Good morning! Come on sweetheart, wake up! It's time for you to open your arms and embrace a beautiful day! Today is about happiness and success."
Romantic Messages for Your Woman
Fellas, there is nothing more romantic than a man who takes time out of his morning to give his woman a special card with a sweet message to wake up to. Prove who sweet and romantic you are by waking up before her and giving her one of these sweet and loving messages for to wake up to:
"When I go to sleep, you're the last person I think of. When I wake up, you're the first person I think of. When I am at work, you're the only person that I think of. I love you and I hope that you know that I'm thinking of you 24/7. I love you and good morning. Have a great day!"
"You are my sunshine, you are the light of my life, and you make everything feel so right. I am so lucky to have you in my life. Good morning babe."
"Every morning when I wake up next to you, I am reminded to how lucky I am to be with you. I love you sweetheart. Have a great morning."
"You are beautiful. Good morning."