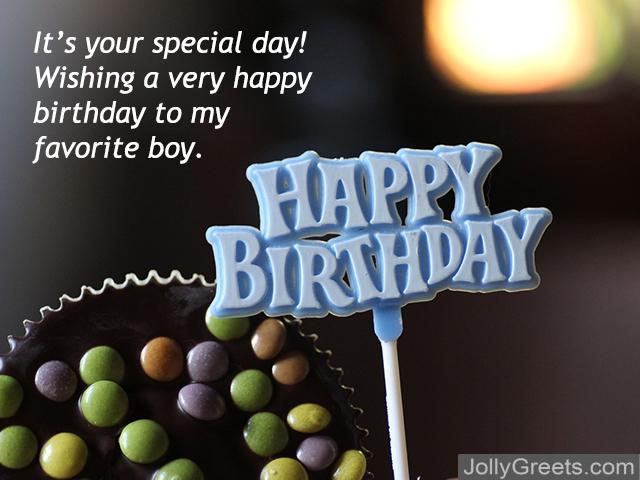 Your son's birthday is a great opportunity to let him know how proud you are of him. In a birthday card, you can write what you wouldn't normally say in person. It can be a lot of stress to think of the perfect message that fully captures what you mean. In case you get stuck, here's a list of all kinds of ideas. Feel free to change any of these messages to make them more personal or simply as inspiration as you create your own.
How to Create the Perfect Card - Examples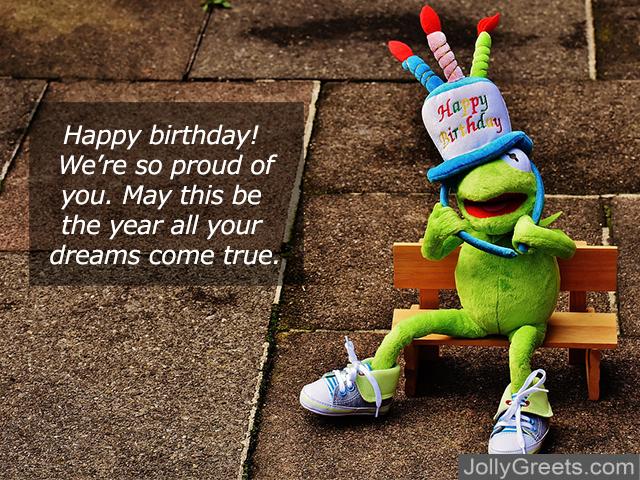 Ideas
Short & Simple
You may not be a fan of very sincere or sentimental cards. If that's the case, these messages are the perfect choice for you. Sometimes the simplest message is the most meaningful one.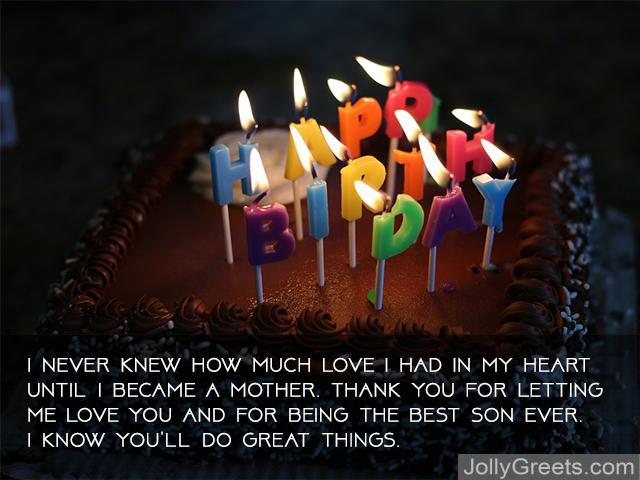 Happy birthday, kiddo. I hope this one's the best birthday yet.
It's your special day! Wishing a very happy birthday to my favorite boy.
From each parent
Each kid obviously has a different dynamic with his mom vs. his dad. So, here are some suggestions for both.
From Mom:
Thank you so much for bringing infinite joy to our lives. I can't imagine our family without you in it. I can't wait to watch you shine this year. Happy birthday!
Your birthday is a day when I have to put my selfishness aside and join the celebration. Although I don't want you to get any older, I love to watch you grow and thrive. You've changed so much in just one year, I can't imagine what you'll be like next time I'm writing one of these! Happy birthday, I love you.
I never knew how much love I had in my heart until I became a mother. Thank you for letting me love you and for being the best son ever. I know you'll do great things.
I don't know what I did to deserve such an amazing son. Thanks for being you, and for all you do for me. I love you! Happy birthday!
Your birthday is a special day because I can tell you how cute and loved you are even more than usual. Happy birthday, sweet son.
From Dad:
No one ever told me how being a father makes you a better person. Being a dad has taught me unconditional love, and so many other things. To my son who I love unconditionally- thank you for letting me be a father and for being the most amazing son.
How lucky am I to have a son who teaches me just as much as I teach him. Even at such a young age, you're always an example of a kind and generous soul. Happy birthday. I love you, kid.
You are the embodiment of warmth, joy, and youth. Happy birthday to the most energetic ball of sunshine I know.
If watching you grow up has convinced me of one thing, it's that your mom and I did something right. You're such an outstanding young man, and I can't wait to be the father of a son who outdid his pops.
Happy birthday to the greatest guy around. I can't wait to see what kind of spectacular life you build for yourself, and I'll be there every step of the way to help you when you need it.
From Both Parents:
Happy birthday! We're so proud of you. May this be the year all your dreams come true.
Your birthday is a happy occasion because we get to celebrate your life but also a sad one because it means you're one step closer to growing up and moving out. Good thing the cake makes sense either way. We love you so much. Have the best birthday!
Every year you grow older we grow more and more impressed with how intelligent, kind, ambitious, and brave you are. Keep doing your thing, and have an amazing birthday. Happy birthday!
Raising you has felt more like a gift than hard work. Thank you for giving us the opportunity to be the best parents we can be. You deserve the world. Happy birthday!
Funny
Some kids would prefer a silly birthday card over a serious one, and some parents would rather crack a joke than sound mushy. So, if the other message ideas didn't cut it for you, and the previous sentence describes your family, these could be the perfect birthday wishes for your son. Writing something silly in your son's card can also encourage the idea that his birthday is something to celebrate rather than making him feel bittersweet about it.
Even though I don't appreciate the reminder that we're both getting older, I guess I'll wish you a happy birthday.
Happy birthday, son. I personally think that today should be a national holiday. I'd love to volunteer to take a day off for it.
Wow, you're catching up to me. Pretty soon I'll have to call you "old man" too!
Congratulations on another year of life, from the two people who will see you as our little baby no matter what.
Every year you get older is another chance for me to embarrass you by calling you cute names in public. Thanks for giving me that opportunity.
Religious
If religion is an important part of your family's life, mentioning something related to it could make your birthday message so much more meaningful.
Happy birthday! May God grant you joy and happiness in the year ahead of you. I am so grateful to have such an amazing young man to call my son.
Happy birthday, son. Words can't express how blessed I am with such an amazing family.
I know God has something special planned for you this year. I can't wait to see what you accomplish. Happy birthday!
You may not find the exact message you need in this list, but hopefully it was useful in providing some tips and ideas as you write your son's birthday wishes. When all else fails, just write what you mean. If you took the time and effort to get him a card, surely you have something nice to say to him. Everyone appreciates an honest card, even if it isn't the most sophisticated or elegant one around.