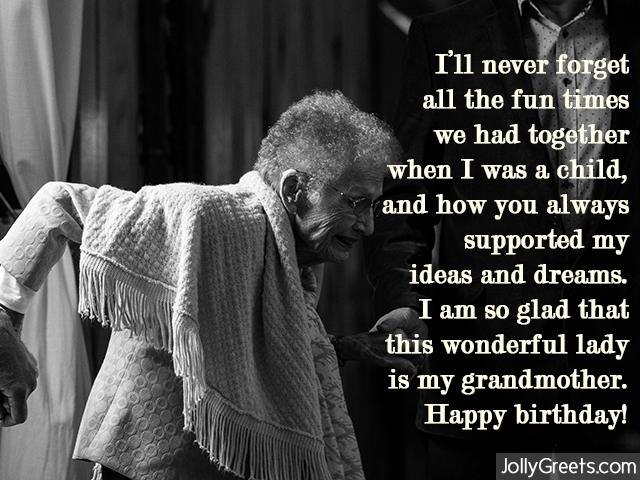 Grandmothers play such a big role in our lives, and we all want to be sure we show our grandmothers love and respect. One of the best ways to do this is by writing a nice message in a birthday card. Birthday cards are a great opportunity to say things that would be out of place in everyday conversation. However, it can be tough to find the right words to say. That's why we put together this list of suggestions in case you get stuck.
How to Create the Perfect Card - Examples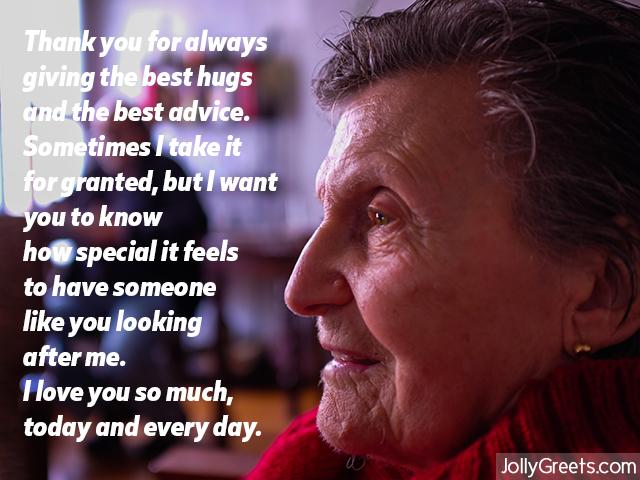 From different ages
What you might say in a card to your grandmother will vary wildly depending on your age. Obviously a message from an adult will sound very different than one from a child. Or maybe you're an adult writing a message for a younger kid who can't write yet. A message from a kid will sound simpler than that of a grown-up and vice versa. So, here we offer suggestions for all age groups.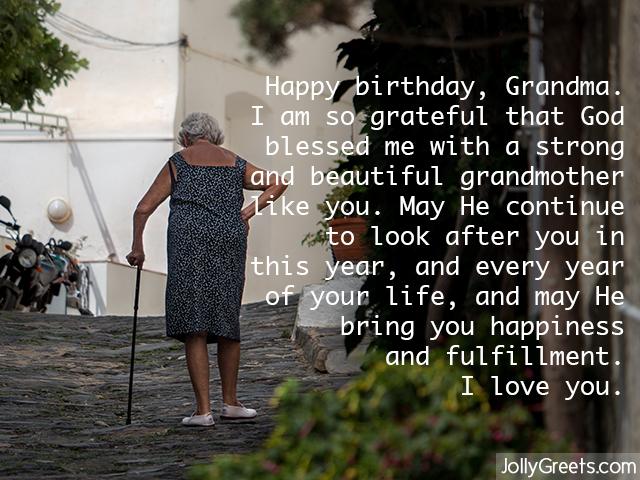 From a younger child:
Happy birthday, Grandma! I love you.
Happy birthday, Grandmother! Thanks for loving me.
 From a teenager:
Happy birthday, Grandma! It's meant so much to me for you to help and guide me as I grow up. Thanks so much. I love you!
Happy birthday! I hope I can visit you more this year, sorry I haven't seen you in a while. It means the world to me to get to spend time with you. I love you! See you soon.
Grandmother, thank you for being so kind and patient with me even when I'm at my worst. You inspire me to be a better person and put others before myself. Thank you for being a great example and always being kind. I love you.
Happy birthday! Thanks for teaching me so many important lessons about life and playing with me when I was a kid even though you probably hated those games. You've always persevered through all the difficulties of the world with grace and passion, and I can't tell you how much I admire that. Keep on being amazing.
I'll never forget all the fun times we had together when I was a child, and how you always supported my ideas and dreams. I am so glad that this wonderful lady is my grandmother. Happy birthday!
 From an adult:
Happy birthday! I hope this year for you is an amazing one. Thank you so much for helping out when you can. I hope that we can do the same for you. I love you!
Happy birthday, Grandma. I know that things have been difficult lately and I hope that this year they improve. You are a shining beam of light in this world, and I am so proud to call you my grandmother. Thank you for always being such a good and generous person. Love you!
I hope this year brings you all of the happiness and comfort that you deserve. I will always be inspired by how hard you work in life, to see yourself and those you love succeed. As a wonderful parent, grandparent, and daughter, you have made so many people in your life happy. Happy birthday! I love you so much.
Thank you for always giving the best hugs and the best advice. Sometimes I take it for granted, but I want you to know how special it feels to have someone like you looking after me. I love you so much, today and every day.
Despite the age difference between us, I have always felt such a strong connection with you, Grandma. Thanks for listening to me complain about my problems and talking with me about things no one else cares about. Happy birthday!
From granddaughter vs. grandson
Granddaughters and grandsons can have very different relationships with a grandmother based on that dynamic. Here are some suggestions for both.
From a granddaughter:
Happy birthday! You are such a beautiful and kind person. I hope that one day I can be as wonderful a woman as you are. Thank you for giving me someone to look up to and for always listening to me. I hope you have an awesome year.
Wishing you lots of happiness on this birthday of yours. I hope your year is as beautiful as you are, inside and out. I love you!
Sweeter than cake, and more alive than the candles, happy birthday to an amazing grandmother. You deserve the best this year. I love you.
 From a grandson:
Happy birthday! I hope you have a super cool year, Grandma. Thank you so much for all that you do. I love you!
Grandma, your kindness has always inspired me to be a better man. I admire you so much for the way you always help others while also getting so much accomplished for yourself. Happy birthday!
Thank you for all the recipes and other things you taught me. I'll always appreciate that you took the time to try to show me how this life thing works. Happy birthday, may all your wishes come true.
Religious
If you and your grandmother are both religious, that could have a big effect on your relationship and what you write to her in a card. If you can't think of what to say that mentions religion, these are the ideas for you.
Happy birthday, Grandma. I am so grateful that God blessed me with a strong and beautiful grandmother like you. May He continue to look after you in this year, and every year, of your life, and may He bring you happiness and fulfillment. I love you.
Happy birthday! Every year with you is a blessing. I am so glad to have you in my life and I always will be.
You can always personalize these messages by adding in whatever name you call your grandmother or mentioning a great experience the two of you had together. All these ideas can be seen as the start of the perfect birthday message, or the bare bones of one. Or, if you want, you could also copy and paste them just as they are. When in doubt, just write what you really mean. Whatever you do, good luck in finding the right birthday message.