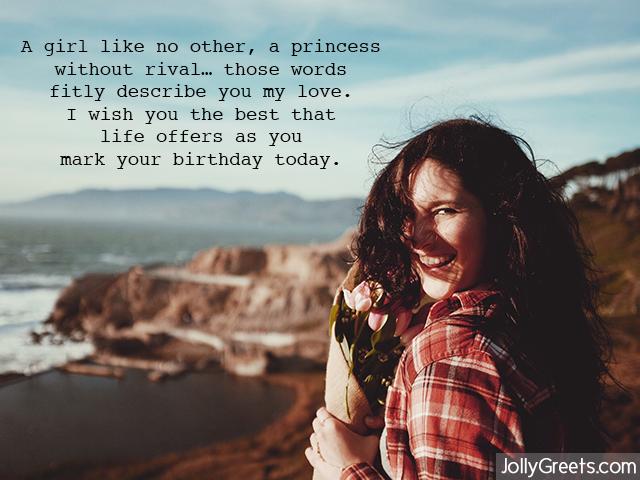 Making a girl feel special is the best way to win her heart completely. And, one of the ways to make her feel special is when you do not forget her birthday and make it an unforgettable anniversary by sending her heart-felt birthday wishes. While buying special gift for her would make her feel great, she will cherish your straight-from-the-heart birthday wishes for girlfriend more than anything else.
How to Create the Perfect Card - Examples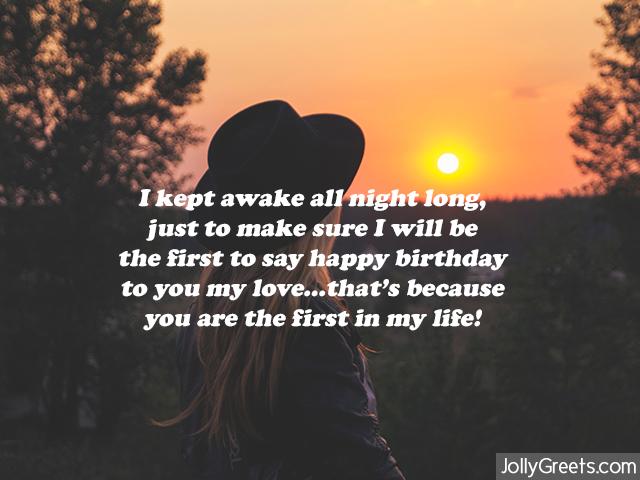 And, it would interest you to know that you don't have to brainstorm when it comes to birthday wishes that would surely make your girlfriend's head spin. This is because you will find extensive collections of best birthday wishes for girlfriend right here.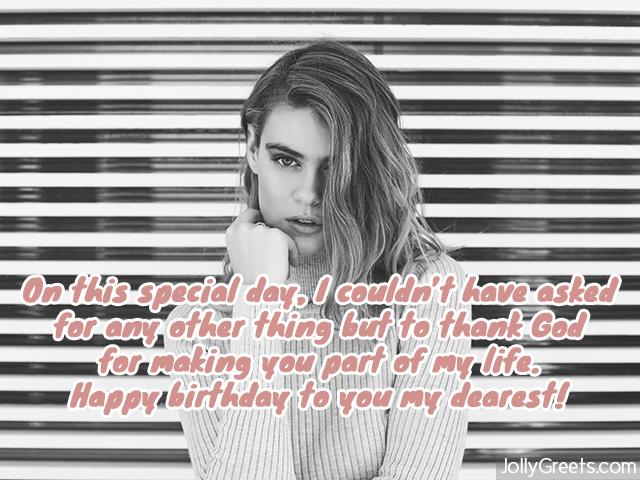 From romantic to poetic wishes and birthday prayers, it is a guaranty that you will find tons of birthday messages and wishes that would remain indelible in the heart of your girlfriend.
Simple Birthday Messages for a Girlfriend
Happy birthday to my beautiful girlie.
Best wishes as you celebrate another birthday today, my love.
It's with great joy in my heart that I woke up this morning because it's my cutest girl's birthday! Happy birthday to my princess!
Words will fail me to express how much joy I feel in my heart because you are alive to celebrate another birthday. Happy birthday to the best girlfriend in the world!
May this special day be filled with joy, happiness and jubilation. Best wishes on your birthday.
My love…I've been counting down to your birthday from the moment I realized it's your birth month. And finally, your special day is here! Happy birthday to my sunshine!
A girl like no other, a princess without rival…those words fitly describe you my love. I wish you the best that life offers as you mark your birthday today.
Romantic Birthday Messages for Girlfriend
My countdown to your birthday began the moment we said happy New Year…that's because I couldn't wait to say happy birthday to the sweetest of all girls!
I kept awake all night long, just to make sure I will be the first to say happy birthday to you my love…that's because you are the first in my life!
If I give you flowers, they will eventually wither away; but I'm giving you a birthday gift that will not wither and will not tarnish…my unfailing love. Happy birthday to you my sweetheart!
I've waited for this special day in your life my love, and finally it's here. I'm ceasing this opportunity to say you are the best thing that ever happened to me. And I vow that you will remain my girl for the rest of my life. Happy birthday to my sweetest baby!
I will be the most foolish guy to forget the special day in the life of the one who makes my own life worth living! Happy birthday to my dazzling girl!
For many, money makes the world go round. For me, my world keeps moving because of a special girl in my life. I celebrate you today my love. Best wishes on your birthday.
Girl, I've become the envy of other guys because you chose me and not them. On this special day of yours, I vow to make you the envy of other girls because I will choose you again and again! Happy birthday, my princess.
My dearest, enjoy this day to the fullest because it comes only once in a year. Happy birthday.
It's our day girl! We will have fun to the fullest. Best wishes on your birthday, my love.
Birthday Prayers for Girlfriend
My prayer for you today as you mark this special day is that joy and happiness will continue to flourish in your life. Happy birthday to the world's best girlfriend!
As soon as the clock in my room ticked 12:00 am, I knelt down and ask God to grant all your heart desires as your own birthday gift from heaven! Happy birthday to my dearest girl.
May this day usher in a more pleasant phase in your life. Happy birthday to the prettiest and cutest girl in the whole wide world!
On this special day, I couldn't have asked for any other thing but to thank God for making you part of my life. Happy birthday to you my dearest!
I'm sorry if my prayer for you today sounds selfish…all I could ask for today is that me alone will occupy the largest part of your heart…that's because I can't stand losing you, my love. Happy birthday.
Guess what my special prayer for you today is? That nothing will separate you from me forever! Happy birthday to my one-and-only.
My prayer is that your new age will usher in new grace and accomplishments in your life. Happy birthday to my sweetest girl.
Birthday Poems for a Girlfriend
My love, My dove
There's no better day to express my love untold
Each day, your inner and outer beauty unfold
Leaving me ravished with more longing for you
I'm proud to let the whole world know you are the best
That's why I'm screaming it loud…Happy birthday to my one and only!!!
Happy birthday to the one I cherish
Today, I promise that my love for you will not perish
I promise to be by your side for the rest of your life
That's because my desire is to make you my wife
Once again, happy birthday my love.
I couldn't sleep all night
Cos' I was waiting for the day light
So that I can be the first
To say happy birthday to my best
The one and only girl who makes my heart beat
The one and only girl whose love spurs me to achieve great feat
Happy birthday to the cutest girl who makes my heart light up
Happy birthday to the sweetest girl whose laughter brightens me up
This special day calls for celebration
This special day ushers in jubilation
You deserve the best on this special day…my dearest love.