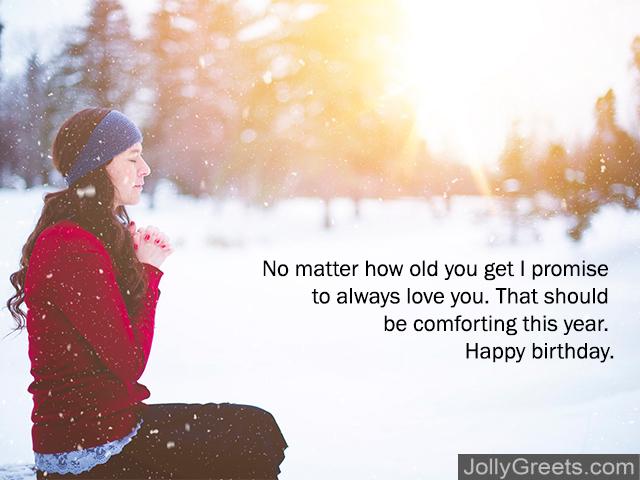 Remember, these articles are all about ease of use and showing someone you love them, so when it comes to the one person you are truly in love with you need the best of the best to show them how you feel and how proud of them you are.
How to Create the Perfect Card - Examples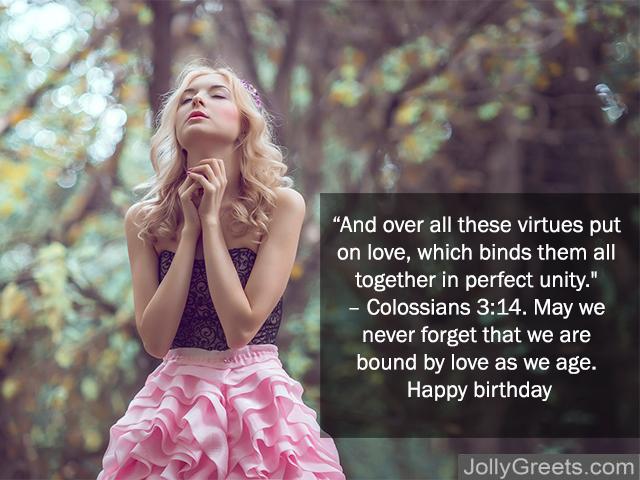 Sometimes a funny card will do the trick if you want to make a joke that they will be able to laugh at for many many years to come. We are all about writing jokes that brighten someone's big day and make them feel loved, so visit our funny section below to find the sayings we believe are the best for someone like you trying to say happy birthday to someone like your lover. Then there's the religious section. This is a section that we are very proud of.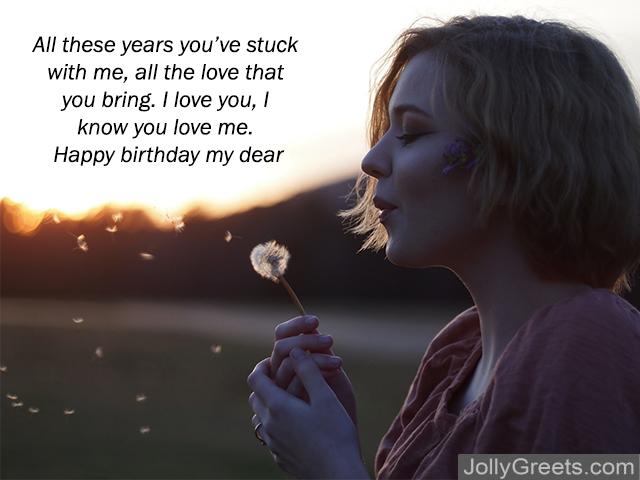 It shows the girl or guy you love that God is with them as they move through their life. This section utilizes their beliefs in the best way to show them how much you love them and believe in them and how proud of their relationship with God you are. After that you'll find the heartfelt section. Utilize this section to say something deep that will make their day.
Funny: These are amazing, funny messages that you can write in a birthday card for your lover. Forget the day and need a gift that will explain or make an excuse? Are you just that person who always makes fun of your significant other? Simply want to be funny and make them laugh? This is the section for you if you said yes to any of those questions.
No matter how old you get I promise to always love you. That should be comforting this year. Happy birthday.
Don't ever tell me I never did anything for you, because I got you this birthday card.
Sorry for forgetting your birthday. I swear I got you something that'll make up for it.
No, I did not forget your birthday… I just need some time for your gift to get here… So I got you this card.
Roses are red, violets are blue, that poem's getting old, and so are you.
Remember this amazing gift on my birthday.
Age… who cares about that word? What you really have to look out for now is gray hairs. Happy birthday.
Happy happy birthday, may all your dreams come true, remember how you called me old? Now I get to say the same to you 😊
Roses are red, violets are blue, I love cake, and oh yeah, I love you too 😊 Happy birthday.
Religious: These will always be wonderful messages to put in a card for your girlfriend, boyfriend, wife, husband, whatever. Take out happy birthday and you can even use them to just say you love them and remind them that God does too.
"Set me as a seal upon your heart, as a seal upon your arm, for love is strong as death, jealousy is fierce as the grave. Its flashes are flashes of fire, the very flame of the LORD. Many waters cannot quench love, neither can floods drown it. If a man offered for love all the wealth of his house, he would be utterly despised." – Song of Solomon 8:6-7. Not only do I love you, so does God. Happy Birthday
"With all humility and gentleness, with patience, bearing with one another in love, eager to maintain the unity of the Spirit in the bond of peace." – Ephesians 4:2-3. We are united through Christ and I will always love you and maintain our union. Happy birthday
"And over all these virtues put on love, which binds them all together in perfect unity." – Colossians 3:14. May we never forget that we are bound by love as we age. Happy birthday
"Two are better than one, because they have a good return for their labor: If either of them falls down, one can help the other up. But pity anyone who falls and has no one to help them up. Also, if two lie down together, they will keep warm. But how can one keep warm alone?" – Ecclesiastes 4:9. We will keep each other warm no matter how old we get. Happy birthday, my love.
(From husband to wife) "For husbands, this means love your wives, just as Christ loved the church. He gave up his life for her." – Ephesians 5:25. I swear to live by this verse in our marriage. I love you and so does God. Happy birthday beautiful.
Heartfelt: These are simple, yet elegant messages for a birthday card. Perfect for the significant other that just loves words that come directly from the heart. Most of them you can personalize for optimal satisfaction.
Happy birthday baby
Happy birthday my sweet (insert pet name here)
Happy birthday. I love you and will always admire you
Happy birthday. Don't worry about aging. You're doing so much more throughout the years.
Don't forget how much I love you on this special day.
You. Me. Birthday date. Your choice what we do.
Any gift I get you and any words I say to you can never compare to all the things you've done for me.
All these years you've stuck with me, all the love that you bring. I love you, I know you love me. Happy birthday my dear