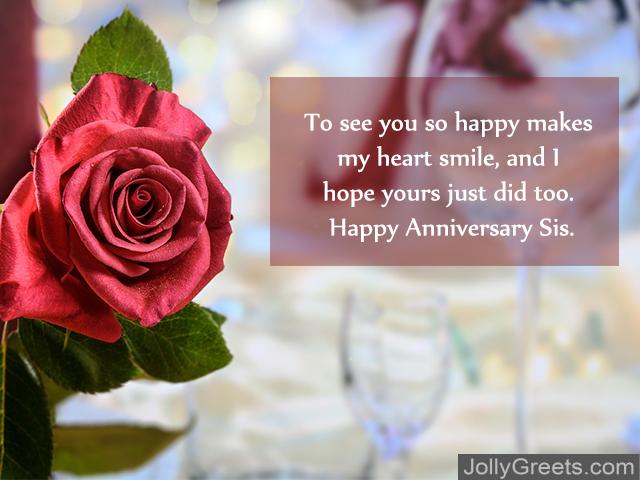 Our siblings are one of the most precious relationships we can foster. So it remains no surprise that we strive to enrich these familial links as often as we can. There are many opportunities throughout the course of a year to seize the occasion and treat our family member of question with an expression of love and consideration. Though, some are easy to miss.
How to Create the Perfect Card - Examples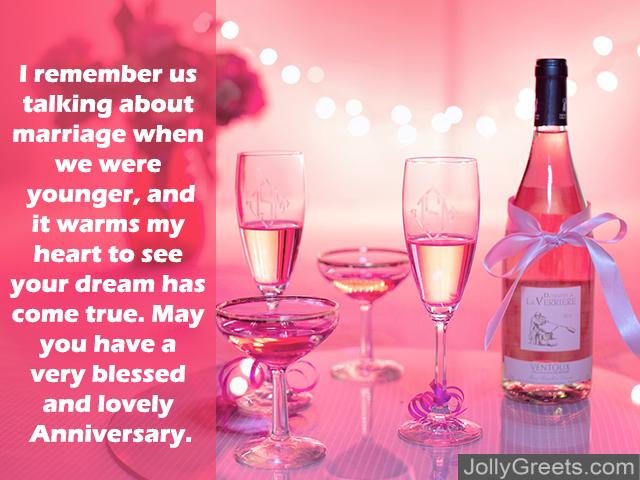 We are talking about anniversaries! I know, like how did we ever miss that one? Well it's easy for their significant other to regard, however there's no reason a brother or sister can't express love and gratitude for their special day. I mean we love them too right? Of course we do. So here we go. Let's look at what we can do for a sister who is on the verge of celebrating an anniversary.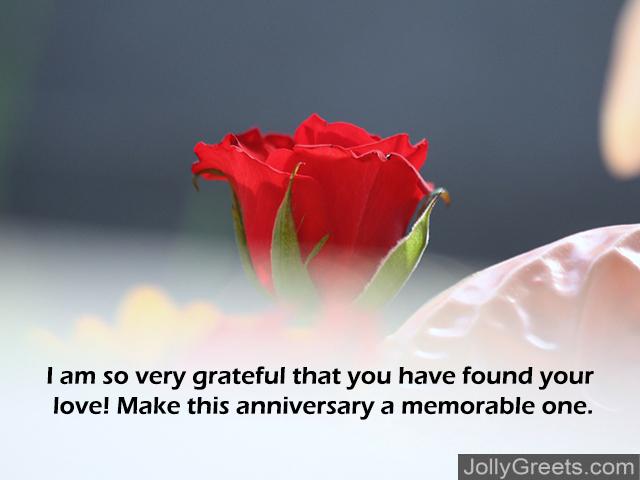 At first though we arrive at the idea to send them a card. Beautiful. We are on our way. But how do we encompass the joy we feel for them? How do we find the words that best envelope our appreciation for their special day? Let's take a look at some suggestions for our sister's anniversary card.
Sister's Anniversary Card Message Suggestions
To see you so happy makes my heart smile, and I hope yours just did too. Happy Anniversary Sis.
If envy were a cool attribute, I'd feel awesome for you. Lol, have an Amazing Anniversary!
I remember us talking about marriage when we were younger, and it warms my heart to see your dream has come true. May you have a very blessed and lovely Anniversary.
Watching your marriage grow makes me proud to have you as my sister. Happy Anniversary.
I am so very grateful that you have found your love! Make this anniversary a memorable one.
So here we covered a few aspects of how to convey our meaning. We can utilize humor in warm jest, or be more precise about our appreciation. No matter our method, speaking from key concepts is really the message here.
Key concepts to write from…
Gratitude
Joy
Happiness
Appreciation
Congratulation
Let's look at some more.
The longer I watch you two, the more beauty I see.
You have what everyone else wants, and it's easy to see just how special your love is.
Once a year you can celebrate your love, and all the other days are just a warm up.
Wait, how long has it been? Because it seems like you've known each other forever.
Once in a life time is a curious statement. It seems you get to be with yours every day. No wonder you're having the time of your life.
Just remember to end these phrases with a pleasant "Happy Anniversary!"Finding the proper phrasing to articulate what you'd like to express can require some patience but with a little practice you'll find that it will become easier the more you try.
Speaking of trying, we all know how trying it can be to find an appropriate gift idea for a sister's anniversary as well. Don't worry. We are here to help. In this case it's important to keep it directed and simple. Here are a few ideas…
Sister's Anniversary Gift Ideas
A gift card to either their favorite restaurant, movie spot, or entertainment venue.
There's a company out there that makes these awesome assortments of edible fruits and such that are all the rage.
Babysitting the kids to allow for focused time to be spent together is definitely a noble deed.
Spa packages are an amazing idea as we all can use a relaxing respite sometimes. Many establishments have specials for couples.
A mindful yet often overlooked pursuit would be to spend some one on one time with your sister yourself to share conversation and allow her to see how happy you are for her. A smile sustained can speak volumes.
You can visit one of these many print to order sites online to discover a great many nifty things you can put a message on. I know, you're thinking t-shirts and key chains. However the idea here is that a beautiful message regarding their loving union placed on something like a picture frame or wooden wall plaque could very well be a gorgeous addition to the home.
How to add that something special to your extension of appreciation? The art of poetry most assuredly comes in handy. Whether as an embellished printed insert for a card or a standalone addition to a gift, a piece of poetry can be a very elegant and beautiful way to express yourself.
Poetry for Sister's Anniversary
"How divine the union of two,
as far as one reflects.
Abounding love precisely tuned,
yet effortless in quest."
Though poetry may not come easy to us all, that little jewel was conceived in about fifteen to twenty minutes. The trick? I'll give you a hint, the last line took forever. In most cases it works well to just get a couple of lines out to begin with. You can always replace words or whole ideas once you have a substrate to work with. Moving right along…
"My Sister's amazing!
This much is true.
She works and loves and prays.
And with her availing,
Her Marriage is sailing!
So rest in love today."
Short, sweet and to the point. Yet covering a theme. In this case it's "you work so hard, tale today to celebrate!". Here's one of a greater breadth…
"When we were little,
we'd laugh
we'd play
we'd run,
We'd giggle and dance,
a little too fast,
we pranced
played games
had fun,
We grew to be bigger,
and who would've figured,
that laughter
play
and fun,
Would surely deliver,
the one for my Sister,
for whom
she'd chance
at love,
Well time is a tell,
in as much as a well,
for a place
to surely
see,
That I helped my sister,
turn into a giver,
of Love
etern-
ally."
This one struck the heart string, and as it should. But remember it's always okay to utilize works that are free to the public if writing from scratch isn't your thing. What matters is the effort, and hopefully we were able to provide you with enough steam to brain rolling. Remember, whatever you choose to do for your sister's anniversary, it will be special!