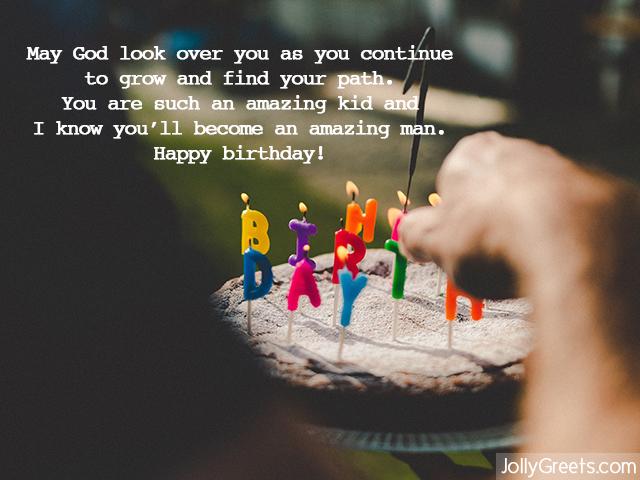 So your son is turning thirteen, and you want to make sure he knows how much you care about him. Giving him a card with a nice handwritten message inside is the perfect way to do that. Everyone appreciates personal messages that let them know how special they are. Birthday cards are a chance to tell your son how much you appreciate him and celebrate his life. Here are a few ideas if you can't think of anything.
How to Create the Perfect Card - Examples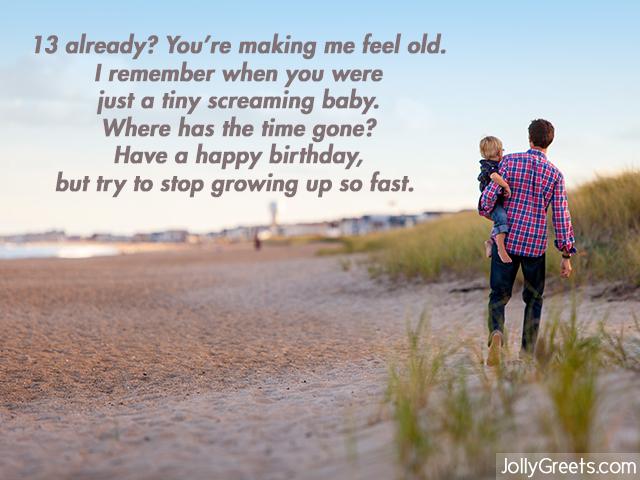 Parent-specific
Every kid has a different dynamic with his mom or dad. These messages offer ideas for both.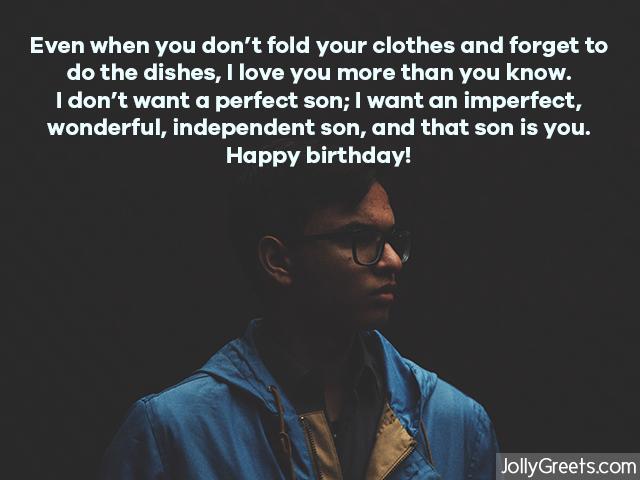 From mother to son:
Happy 13th birthday to my amazing son! You bring so much joy and happiness to my life. I couldn't ask for a better kid. I love you!
Wishing you so much happiness on your 13th birthday! Watching you grow up has been the best experience of my life, and I can't wait to watch you grow even more now that you're a teenager.
Being a mom has made me a kinder and more loving person in so many ways. Thank you for making me a better person while being an amazing one yourself. Anyway, I won't make this all about me. I can't wait to see what you'll accomplish as a teenager, and I hope you make so many good memories this year. Happy birthday!
I can't believe my eyes when I see the young man you've grown into. I still remember changing your diapers and feeding you mushy baby food! Anyway, I don't wanna embarrass you too much. Have a great day and a great 13th year. Happy birthday, my son!
They say that mothers make the world go round, but I think children do. Raising you and watching you shine has made me smile more than I ever have. Thank you for being you. Happy 13th birthday!
Even when you don't fold your clothes and forget to do the dishes, I love you more than you know. I don't want a perfect son; I want an imperfect, wonderful, independent son, and that son is you. Happy birthday!
From father to son:
Happy birthday! I'm so proud I get to call you my son. You continue to amaze me after all these years, and you make my life so much more colorful. I hope your 13th birthday is an awesome one.
Thank you for making me such a proud father. As you become a teenager, I want you to know that I support you in all of your dreams and endeavors, and I can't wait to see the person you become. Happy birthday!
Being a father isn't always easy, but it's always rewarding. I want you to know how much I appreciate you and how proud I am of the person you've become. Remember I'm always here if you need anything or just wanna talk. Happy birthday, kiddo.
Happy birthday to the best son in the world! It's been a pleasure to be your dad and watch you grow into an amazing person. I love you!
Wishing you all the happiness in the world on your 13th birthday. It's been 13 years of smiling at your achievements, laughing at your antics, and loving you through it all. Happy birthday, hope this one's a great one.
From both parents
If you're giving your son a card together instead of two different ones, you can still make it special and unique. Below are some suggestions for what to write in a card from both parents.
Watching you grow up has been not only beautiful and special, but fun and exciting as well. Thanks for making our lives richer and being a great son. Happy 13th birthday! We wish you good luck as you navigate the rocky teenager years. Remember we're always here for you if you need anything.
We only argued a little about what to write in this card. Just kidding, but you really do bring us together and make our family so happy. We hope 13 is good to you and that you don't get into too much trouble. Happy birthday!
Religious
If your family practices a religion, it could make your card more meaningful to mention it in your card.
May God look over you as you continue to grow and find your path. You are such an amazing kid and I know you'll become an amazing man. Happy birthday!
I am so blessed to have a son like you. You are kind, generous, creative, and so much more. I love you today and every day, and I wish you a very happy 13th birthday!
God must have made me patient because he knew what a handful you'd be! Only kidding. Putting up with your shenanigans will always be worth it. Thank you for being an awesome son and have a great birthday!
Silly
If writing a heartfelt message isn't really your style, you can always go with something a little more casual. If your son likes to joke around, these could be the message ideas for you.
Even though we didn't plan on having a kid, I guess you make my life a little better. Have a great 13th birthday and try not to eat too much cake.
13 already? You're making me feel old. I remember when you were just a tiny screaming baby. Where has the time gone? Have a happy birthday, but try to stop growing up so fast.
I better make this card a great one, since you're a teenager now and won't wanna talk with your old dad anymore. I'll try not to let your friends see my walker when I'm dropping you off at the movies. Have a great 13th birthday, son.
Overall, the most important thing to remember is to just write what you mean. Even if you think it's not very eloquent or deep, your son will appreciate that it's honest and you took the time to write him a nice message. Good luck!